- Please visit here to see why I'm challenging myself to live as a modern cave-woman for 21 days -
DIET - EATING ENVIRONMENT
Today's challenge was to focus on creating an optimal eating environment for all meals by eliminating distractions such as computers, television and high-energy music. It was suggested to also slow down the pace of eating by chewing each bite completely to facilitate good digestion and maximum satisfaction.
My breakfast was enjoyed in a leisurely fashion: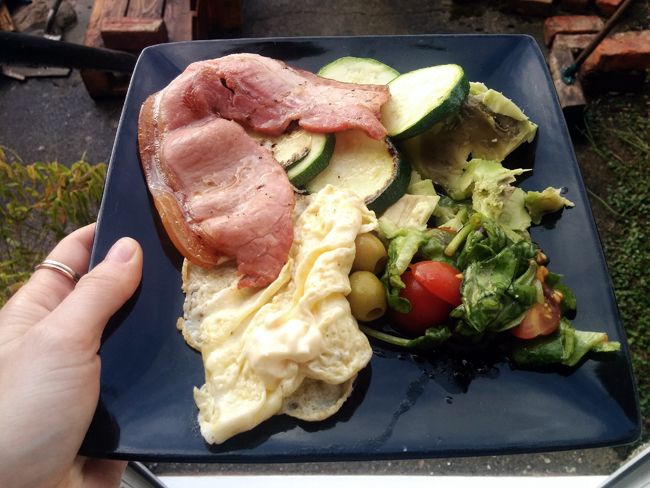 I ate out twice today. Once at NinetyNine for lunch, where I had Portuguese chicken with sweet potato fries, coleslaw, salad and mango. It was delicious!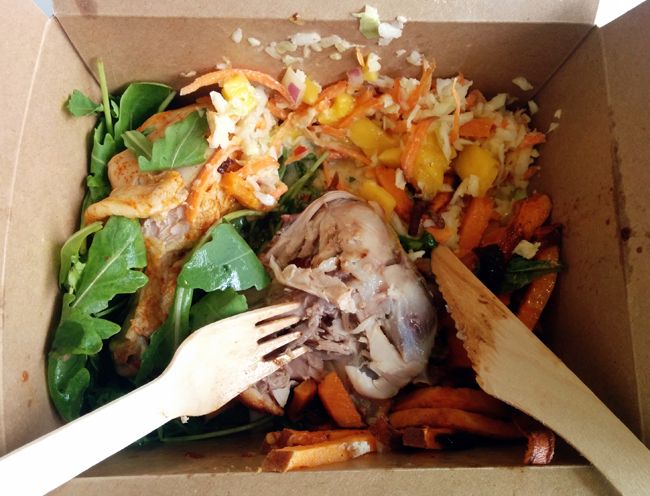 I also went out for dinner at Sambuca's, where it was nice enough to sit outside for my friend Nikki's birthday. I forgot to take photos of my food but I had belly pork and then a plate of mussels. Yum!
LIFESTYLE - EMAIL FAST

The second challenge of the day was to engage in email correspondence only during specified morning and afternoon periods of 30 minutes or less. The idea behind this is to maintain positive working and social relationships without draining excessive time from high priority tasks.
Unfortunately my job is literally to spend the day in an 'Inbox' answering emails - so I couldn't oblige here or I would have been in trouble! I can see how this may work for other people though.
SUMMARY COMMENTS

Daily energy levels 1-10: pretty consistent -9-
Hunger levels between meals 1-10:
lunch was very filling and at the gym after work I still felt full! -0-
Satisfaction level with meals 1-10: I really enjoyed being able to eat out today. Shows that with a little research it can be done -10-


Daily needs to improve: tomorrow I am going to the park for a sprinting session and a PEM workout!
Success score: 8/10
Day 11 is here.