These muffins are great for breakfast or dessert. Last night I topped mine you Greek yoghurt and dried mulberries.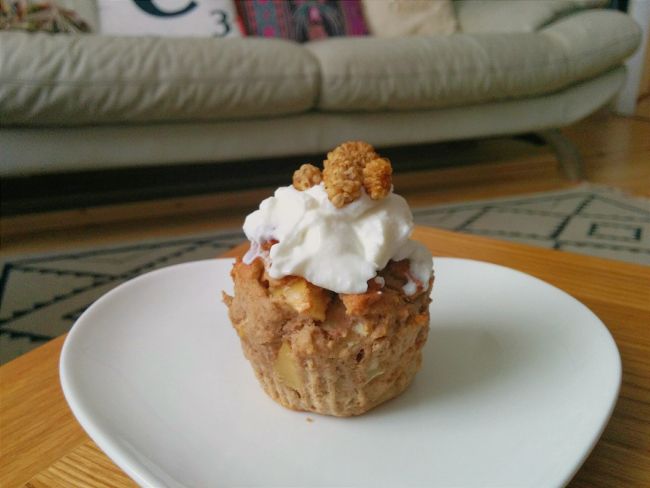 I remember last summer visiting my family in Norwich and coming across a mulberry tree by the coast bursting with berries. I'd never had one before, and I wonder if I'll ever have another one again, but they were the best fruit I've ever tasted. Like a cross between a blackberry and a raspberry? Until next time, dried ones will have to do.
Ingredients (8)
1 apple chopped finely
1 cup gluten free flour (e.g. coconut)
1 scoop protein powder (e.g. vanilla or banana)
2 tbsp maple syrup
1 tbsp cinnamon
2 eggs
1 tsp baking powder
2 tbsp melted coconut oil
Directions
Mix all ingredients together in a large mixing bowl;

Preheat oven to 350 degrees;

Bake for 15-18 minutes;
That's it! This can be baked into muffins like I did, or a flan, or as a bread. Try out different fruit and protein flavours too. I personally can't wait to try my new Caramel Macchiato flavour from The Protein Works. If you want a free 250g pouch of protein (comes in loads of amazing flavours) use my discount code
here
!