Sometimes you just need cake. But I'm often put off by the thought of having to make a batch of cakes, and then having to refrain from eating them all, especially when they make your kitchen smell fantastic.
So here's a recipe for one cake that will take just a few minutes, and uses up a slice of stale bread. Or you could just use gluten free bread, which is pretty much stale when you buy it, ha. Perfect as an after-dinner snack as it's packed with protein to mend your muscles while you sleep. Zzz...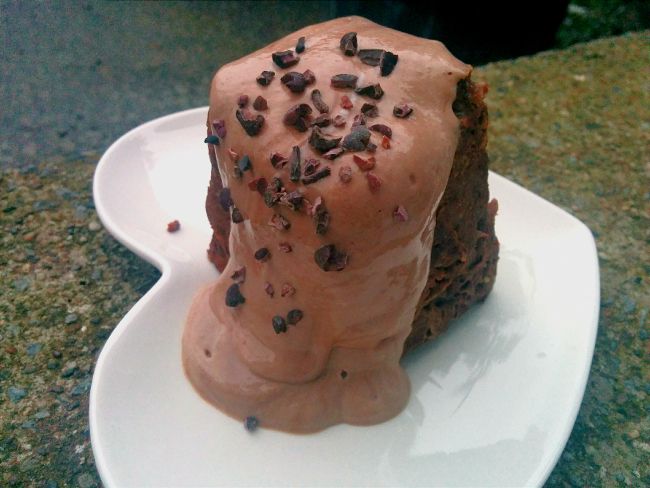 Ingredients
1 small slice stale bread
1 egg
1 tbsp peanut butter
1 tbsp cocoa powder
1 tbsp milk
Topping: 2 tbsp milk mixed with 1/2 scoop chocolate protein and cacao nibs
Directions
Tear up the bread and add it to a large greased mug;

In a small bowl mix the egg, pb, cocoa and milk;

Pour the mix onto the bread;

Microwave for 1-2 minutes, or until the egg is cooked;

Use a knife to pop the cake onto a plate;

Mix the topping ingredients and pour over.