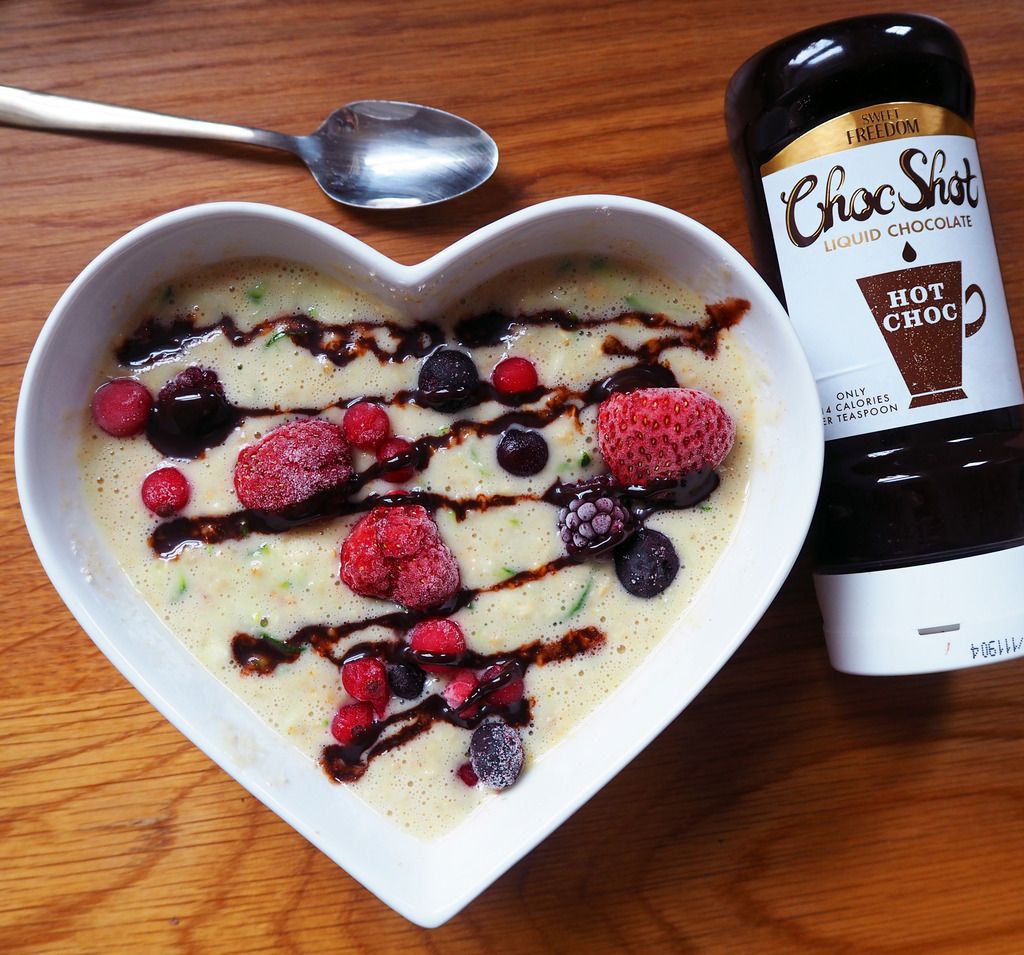 Prozoats is a creation I would not have discovered, or even dared to try, had it not been for Instagram's fitness and food bloggers sharing the obsession. They love prozoats as it has all the great qualities of porridge; it warms you up, fills you up and tastes great. But a few extras have been added to transform this breakfast staple into a macro friendly bowl of gains and goodness.
The added ingredients are obviously protein powder and not-so-obviously courgette*.
Bear with me while I advocate the nutritional benefits and reassure you that it's not as crazy as it sounds.
The added protein makes the dish more nutritionally balanced. You get 15g of carbohydrates from 1/3 cup of oats, and about 20g of protein in one scoop of whey powder. The courgette adds micro-nutrients, such as potassium, vitamin C and vitamin A, and the moisture helps keep the porridge from congealing or becoming too dry.
I know you're wondering about the taste! Well raw courgette barely tastes of anything, so you needn't worry about that, plus protein powder can add such tastiness it would mask any unwanted flavours. Nowadays you can choose from chocolate, salted caramel, rocky road, strawberry, banana, lemon cheesecake... the list goes on. Try MyProtein for an affordable and wide range of flavours.
So now you've got this far I shall share the recipe, which I like to make gluten free and dairy free.
INGREDIENTS (serves 1)
2/3 cup of almond/oat/soya milk
1 scoop protein powder of choice
METHOD
add the oats, milk and courgette to a small saucepan and cook over medium heat for several minutes, stirring regularly

or

microwave in a bowl for 2 minutes.
once cooked, stir in the protein powder
top with whatever you like. I like to use choc shot and frozen berries the most.
Nutrition information for a serving without toppings:
200 calories, 20g carbs, 25g protein, 5g sugar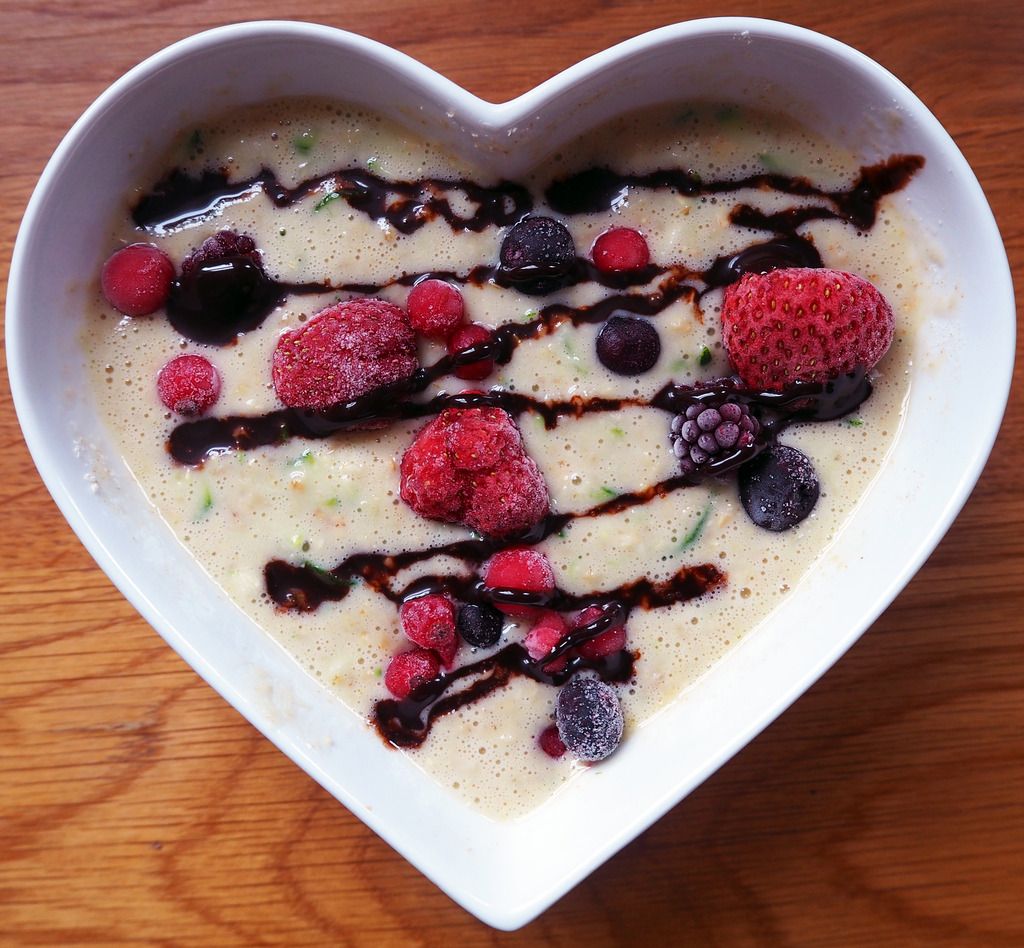 *zucchini (as Americans call it) lends it's z to the name - 'coats' doesn't have quite the same ring to it, huh?