A couple I know from my hometown Stamford are currently backbacking across Asia and blogging along the way. Their blog
Coping With Al
is engaging, informative and an absolute pleasure to read, and supplemented with some impressive photography.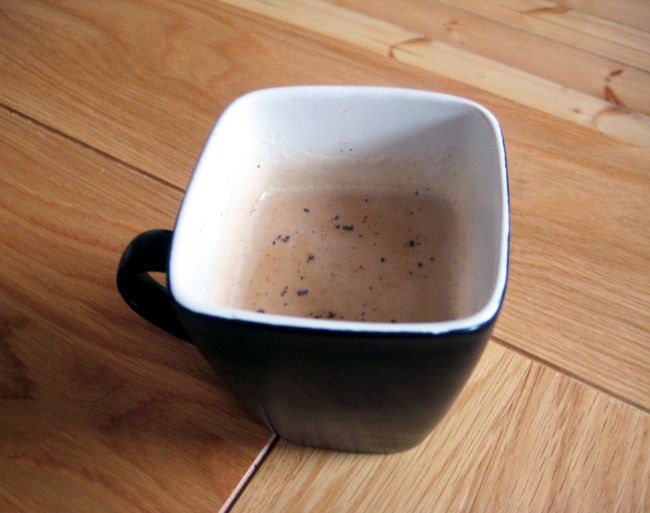 Towards the end of their journey through India they blogged about their discovery of real Indian chai tea, and the recipe sounded so delicious that I had to try it on my own stove. I hope they won't mind if I spread the love a little. Thanks guys and keep it up!
Ingredients
1 cup

of cold water




1 cup of milk

(semi skimmed works well)


1/2 teaspoon course salt




2 tsp of loose Assam or Darjeeling (I used Whittards)




3 tsp of sugar




1 cubic cm of root ginger




black pepper to serve
Directions
Pour the water and milk into a saucepan and turn the heat up high;
As the mixture starts to warm add the tea and sugar;
Crush the ginger using the palm of your hand or the flat surface of a knife and drop into the pan;
Bring the tea to the boil and back down to a simmer, repeat a few times to infuse everything;
Sieve through a tea strainer (or a normal sieve) into a couple of mugs and grind some black pepper on top.
Yummy! Beware: I just drank both servings and feel pretty buzzing now o_O
Recipe adapted from Coping With Al