I have been known to eat strange combinations of food, so here is a breakfast, lunch and dinner featuring gluten free goodness.
BREAKFAST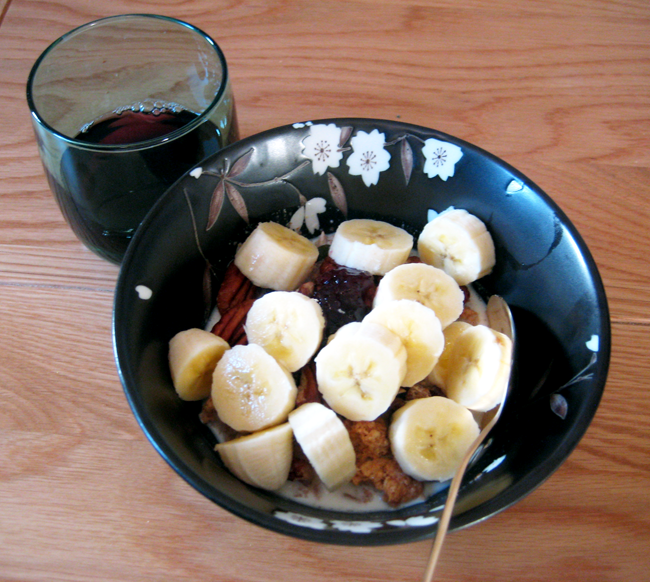 Gluten free granola, banana, milk, pecans and a dollop of jam. Cranberry juice on the side.
LUNCH
Trio bowl of garlicky courgette noodles (created using a
Julienne Peeler
), sweet potato and salad. Yogurt on top. I often put in half a tin of sardines...
DINNER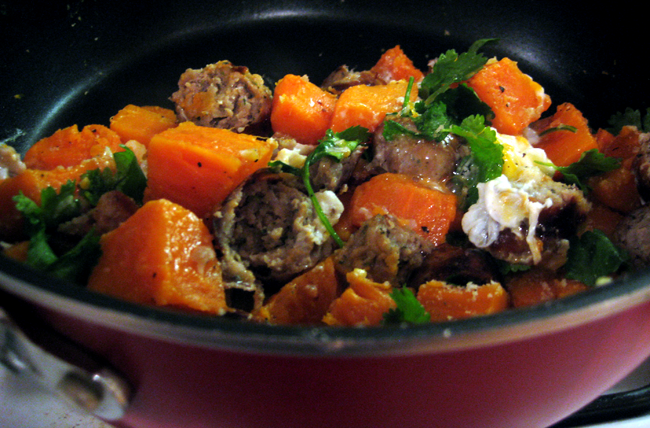 You may prefer new or red potatoes with this, but I had sweet potato handy. Mixed with gluten free sausages, coriander and a couple of eggs scrambled in. Pretty sure I sprinkled on Parmesan cheese too...