This soup is comforting, warming and very autumnal, perfect for getting ready for the cooler temperatures. This makes enough for two people.
(V) (GF) (SF)



INGREDIENTS



1 teaspoon ground cumin.

1 onion, finely chopped.

1 tablespoon coconut oil.

1/2 teaspoon ground turmeric.

1/2 teaspoon yellow mustard seeds.

pinch salt.

1 cup dried red lentils, soaked, or 1 can lentils drained and rinsed (optional). If you omit the lentils, add an extra sweet potato.

1 medium sweet potato, peeled and cut into chunks.

1 tablespoon tamari or liquid aminos.

freshly ground black pepper, to taste.
DIRECTIONS

1. Heat the coconut oil in a heavy-based saucepan.
2. Add the onion, spices and salt and cook for a few minutes. Add the lentils, sweet potato and half a cup of water and simmer for 30 minutes or until the potato is tender. Add a splash more water if needed, to cover.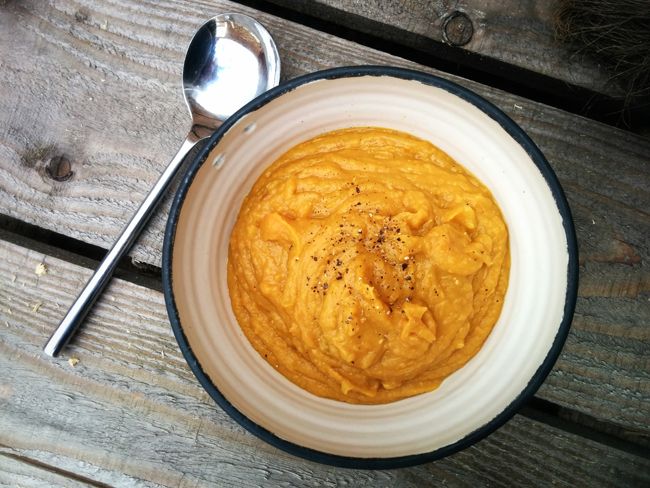 3. Season the mixture with the tamari and pepper and puree until smooth and thick.